Today was a great day! The 39′ Contender made its way about 30 Miles offshore dealing with Heavy Fog and no visibility the entire day. After a full week of fishing, Capt. John Fidi & Capt. Tommy Butler wanted to get some table fair for their families so they pushed off for three hours of fishing with One of their Tournament Fishing Team members and a friend.
The Results? Well lets just say they meet their limits on Mangrove Snapper, Hogfish and also loaded up the Yeti's with Porgy, Grunts and Mackerel.
Here is the Kill Shot for you..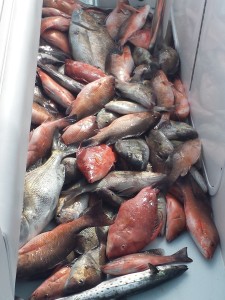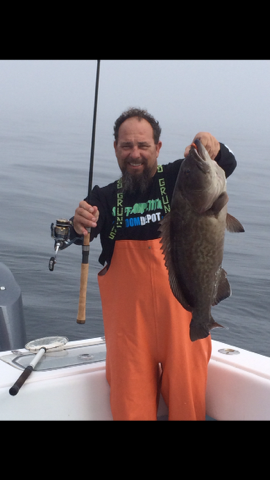 So if your looking to Book a Deep Sea Fishing Charter and your in the St. Petersburg, FL area, please give us a call. During this month you can expect a Boat full of tasty fish including the Ever Tough to Catch Hogfish (which is also one of the MOST sought after filets of fish our area has to offer).
Island Lure Fishing Charters – Deep Sea Fishing Charters Tampa, St. Petersburg FL – Located just a few minutes from St Pete Beach and not even a half hour from Tampa, Clearwater or Sarasota. Call today to Book Your Fishing Charter at 727-565-0202