Island Lure – Deep Sea Fishing Tampa / St. Pete
Our Championship Winning Crew
We are pure fisherman that love the challenge of True Sport Fishing. If you're looking for a tour guide you found the Wrong Charter Company. If you're looking to do some REAL deep sea fishing you got the

right place.  Simply put, we don't Grunt Hunt (Many of the Charters here call a day of catching 1/2 pound Grunt Fish a good day and gets them out of their Guaranteed Fish promise) we catch the real deal. Large Fish and Many of them.  Depending on the season, we will get you your money's worth of good quality Grouper, Snapper, Kingfish and whatever else is in season. No matter what your experience level, we will get you on the fish and have you catching them in no time!
Looking for a great trip, lots of action and BIG fish? Looking to Learn some new Techniques or up your game? Then we are the crew. Depending on availability we Co-Captain/ Co-Mate each charter. There is no better way to get your fish on or get your money's worth!!
Our Crew of Experienced Captains
---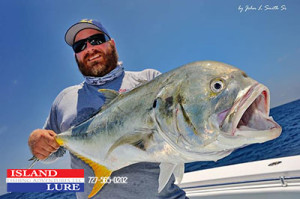 Capt. John Christopher
– USCG Approved 100 Ton Master Captain –  License Number- USA000065976
– Passed USCG Test for 250 & 500 Ton Master License (2012)
– Holds 10 Person Charter/Headboat Permit with State of Florida
– Regularly Drug Tested & Certified
– Certified First Responder / CPR
– Fully Licensed and Insured
Over 25 years experience in offshore fishing ranging from New England to the Gulf of Mexico.
Born in Raised in New England (Connecticut) and  spent most of his time fishing Long Island Sound, Watch Hill and Block Island Sound for everything ranging from Stripped Bass, Tau-tog, Tuna and Blue Fish.
Read Capt. John's Bio >
---
 Capt. Gene Maxwell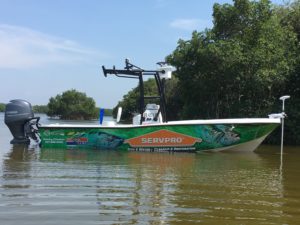 Captain Gene Maxwell (Capt. Gene) was born and raised in St. Petersburg, FL. Been fishing all his life, professionally for the past 10 years. Capt. Gene Maxwell is a USCG 100 ton captain with years of experience fishing his local waters. The past 5 years he has done a variety of different types of fishing including inshore Trout, Snook and Redfish fishing, bottom fishing, to offshore blue-water trolling from all over Florida-Bahamas, St. Thomas, Dominican Republic, and Costa Rica. Over the years he has learned, fished, and traveled with some of the best fisherman and Captains around.
Capt Gene Specializes in teaching people how to target Snook, Redfish, Trout, Tarpon and other various species. His positive attitude and calm demeanor makes him a great guide with a talent for making you comfortable. With a trophy fish on your hook its never a dull moment. Whether you're and experienced angler or new to fishing Capt. Gene can accommodate your skills.
---
Island Lure Fishing Charters of St. Petersburg, FL offers Inshore Fishing Charters as well as Tampa Bay Tarpon Guides and Deep Sea Fishing Charters for the Tampa FL and St. Petersburg FL regions. Conveniently located only 30 minutes from Downtown Tampa in St. Pete Beach FL and Tierra Verde, FL. Join Capt. John Fidi and Capt. Gene Maxwell for a Memorable and Exciting Fishing Trip!
Tampa Bay Flats Fishing Charters  | Tampa Inshore Fishing Charters | Tampa Bay Tarpon Fishing Charters | Deep Sea Fishing Charters St. Pete Beach, FL |