Tampa FL – Island Lure Fishing Charters had a great trip yesterday aboard our 39 Contender "Stiff Competition" as Capt. Dave Marciano and his son Joe had our crew take them Bottom Fishing for some of Florida's Finest Grouper.
Capt. Marciano had a Break from Filming Nat Geo's Wicked Tuna TV Show and wanted to take his son Joe out for a relaxing day of fishing right before Joe went to college.  Although the Bite lately has been difficult, we used some of of our spots and landed a Boat full of keeper Gag & Red Grouper. And true to Island Lure's form, we finished out the day putting Dave & Joe on one of our largest grouper species, the Goliath Grouper.
Capt. Marciano has seen his fair share of some HUGE Tuna in his day so we figured there is no better way to show Wicked Tuna's Hard Merchandise Captain that the Gulf has some HUGE grouper too.
Contact Us To Book Your Charter and we too can get you on some of these GREAT Fish!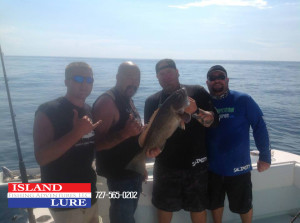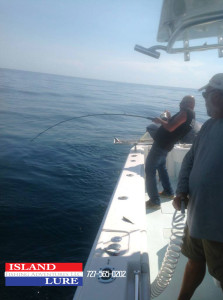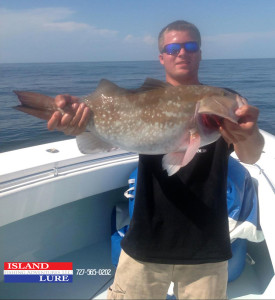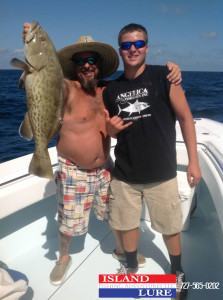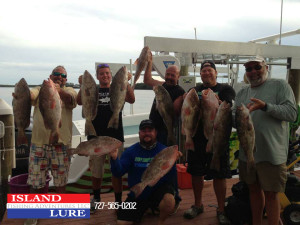 Island Lure Fishing Adventures Located in St. Petersburg offers the Tampa Area's Best Deep Sea Fishing!